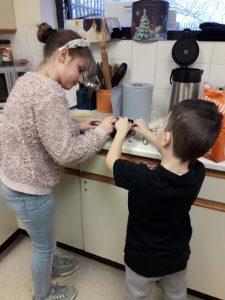 Youth Network delivers regular weekly clubs within environments which are safe, fun and supportive for children and young people, including those with multiple needs. Each club provides young people with a sense of ownership as well as opportunities for volunteering and developing leadership skills; activities vary from club to club and are based on the interests of those who attend.
Activities at the clubs include sports, games, music making, arts and crafts, cookery, all led by experienced and empathetic youth leaders. We also run residentials and trips out for those attending clubs, making use of facilities in the local area as well as further afield.
The experienced sessional staff team, managed by a Project Coordinator, work closely together across the clubs, pooling knowledge and experiences at termly meetings. All attend regular in-house training in subjects such as Safeguarding, food hygiene, dealing with mental health issues and all are DBS checked. Together they form a formidable team, able to pass on knowledge to the young people, and to develop social and personal development skills.
Milton Keynes is a vibrant centre for leisure and recreation but these can sometimes be beyond the reach of regular families. Through end of term trips we are able to make use of the amazing venues offering a range of activities, delivering access to facilities that may otherwise be out of our users financial reach.
Youth Network continues to support other Youth and Community buildings to continue to run for the benefit of both young people and adults and is now based at Bletchley Youth Centre, Derwent Drive, Bletchley.